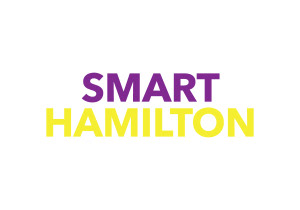 Smart Hamilton in conjunction with Hamilton City Council is a programme focusing on creating a 'smart society'. Smart societies make the most of innovation, technology and partnerships to serve the community. They are places that value people first and see innovation as key to driving change and better outcomes for the current and future community. 
We were approached to create the branding around Smart Hamilton. The result is dynamic and vibrant, achieved through the use of elements such as; a suite of futuristic gradients, elementary iconography and accompanied by people based imagery. 
​​​​​​​
Branding design, website design, posters, signage, advertising.
Other projects: Hoarding design, decals, iPad stand design, online collateral, powerpoint templates.