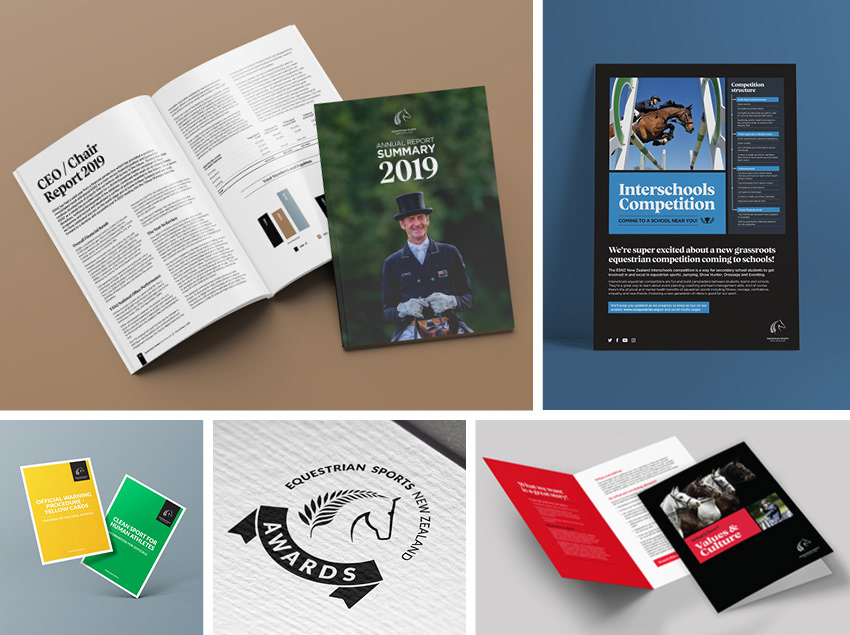 Equestrian Sports New Zealand (ESNZ) is the National Sports Organisation for Equestrian in New Zealand. ESNZ delivers quality equestrian competitions and administration in conjunction with the five discipline bodies. Our relationship began in February 2016 when we were approached to design their News Bulletin, since then it has flourished into a fully fledged partnership with Onyx taking on all of ESNZ's external and internal collateral. 
​​​​​​​
Annual reports, posters, documents, logos, flyers.
Other projects: Newsletters, brochures, flow diagrams, certificates.