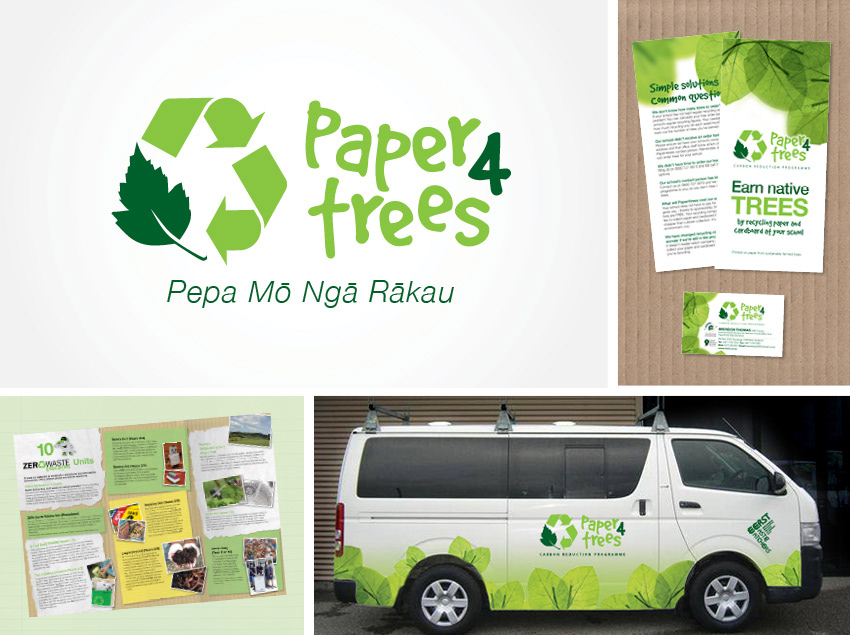 Onyx Design are proud supporters of Paper4trees and created their visual identity and branding. 
Paper4trees is an education programme aimed at inspiring schools to recycle their paper and 
cardboard in return for native New Zealand trees and plants.
Paper4trees: Visual identity, Information brochure and business cards, vehicle signage.
Zero Waste Education: Unit plan worksheet
Other projects: Certificates, stationery, forms, posters, signs, maps, adverts, presentations.